Joe Elliott Says It Took #1 Album for Def Leppard to Make Money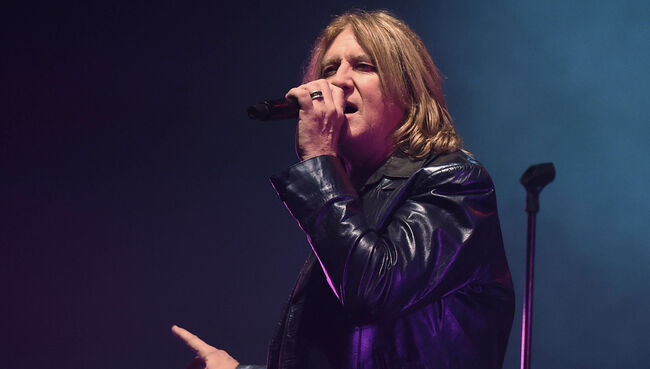 Def Leppard front man Joe Elliott says his band didn't make much money until it had a No. 1 album.
That album was 1987's Hysteria, which is the band's best selling album to date, amassing more than 25 million sales worldwide.
It wasn't that the band was frittering away its cash, either. Elliott says Def Leppard was making a living during it's lean years, but it was far from a rockstar living. The band was in an enormous amount of debt due to an onerous seven-year record contract it signed at the beginning of the decade.
Def Leppard got some big checks in those days, Elliott said, but he and his band mates didn't get to take home much of the money. In 1983 the band got a check for around £20,000 — or $25,000 — for the Pyromania album (which hit No. 2) and tour. He remembers it because it was the largest amount of money he'd ever seen on a check to date, and most of it went off to the record label.
"But because of our debts, we didn't see any real money until 1988 when Hysteria shifted 12 million copies worldwide," he explained.
Elliott says it wasn't until the band broke free from that first contract, and hit big with Hysteria, that it got paid for real.
And while that first deal held the band back financially for years, Elliott says the band members have always been smart about their earnings, treating the band like any other kind of work.
"We had a lawyer who made sure we started a pension that same day [that we signed our first record deal]," he recalled, admitting that he didn't really see the point at the time as an 18-year-old.
But all's well with Def Leppard's wallet these days. The band's co-headlining tour with Journey last year brought in more than $50 million just halfway through.
In the mean time, Def Leppard is teasing a big announcement for Wednesday, January 9.
Photo: Getty Images

Ken Dashow
Listen to Ken Dashow everyday on Q104.3 New York's Classic Rock and don't forget about Breakfast With The Beatles every Sunday Morning.
Read more