Chris Cornell Was "Smart-Ass," "Titan Among Singers," Says Former Producer
One of the people who knew Chris Cornell most intimately on an artistic level was also one of the grunge icon's favorite producers.
Brendan O'Brien has worked with countless legends over the years, but he considers his collaborations with Cornell to be among the most meaningful of his career.
O'Brien recalled his relationship to Cornell in a letter in honor of the late-singer's career retrospective album that was released this past fall.
In his letter, O'Brien recalls first meeting Cornell in 1993 before mixing Soundgarden's seminal Superunknown album (1994). While Cornell was "a bit intimidating" at first, the two quickly struck up a friendship that would last more than two decades.
"He was a great singer, tall, brooding and a bit aloof who was a fairly no-nonsense person that didn't suffer fools particularly well," O'Brien wrote. "A pro. A smart-ass. My kinda guy."
O'Brien recalled numerous encounters with Cornell over the years, producing Audioslave's final album and Cornell's 2015 solo album A Higher Truth.
"He was a titan among singers who could summon his inner self and demons in a way that was powerful, ferocious and believable all the while making it look easy," O'Brien continued. "Yet, he was also able to sing barely above a whisper with just an acoustic guitar (by the way, a very underrated guitarist) and give you the same emotion, power and vulnerability. Again, making it look easy."
More than a year-and-a-half since Cornell's death, his former band mates and collaborators continue paying tribute to him. This January, Soundgarden will reform, alongside some of rock's biggest artists to raise money for some of Cornell's favorite charities.
Photo: Getty Images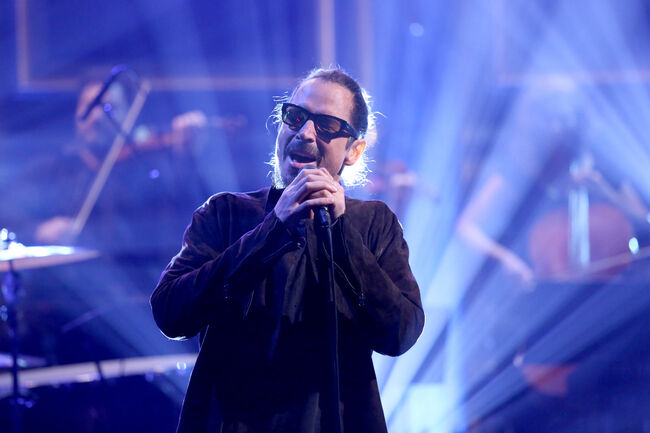 Ken Dashow
Listen to Ken Dashow everyday on Q104.3 New York's Classic Rock and don't forget about Breakfast With The Beatles every Sunday Morning.
Read more